FAQ – Frequently Asked Questions
At Home Buyers Birmingham, we know that you might have some questions about how to sell your home in Birmingham or its surrounding areas. We've compiled our most frequently asked questions below to help you understand our process and how we can buy your home for cash.
If you don't see an answer to a specific question you have, you can always contact us here or give us a call at 205-687-0604.
Q: Are you really buying my house or are you just listing it on the MLS?
A: We will actually buy your house. We're not agents, so we don't list on the MLS. If a house meets our specific criteria, we will buy a home in Birmingham or its surrounding areas, make any necessary repairs or upgrades, and either rent the property or resell it to another homeowner.
Q: How do I know that I'll get a fair price for my home?
A: Most of the homes we purchase are below market value. We do this so that we're able to resell the property at a profit. However, it's important to note that most of the sellers we work with aren't looking for a large financial outcome as a result of selling their home to us. Most are happy to be free of the hassle of owning the property, that we can close quickly, and that we will offer them cash for the purchase. Plus, they aren't required to pay any fees or spend money fixing up the property. So, if you're looking to get rid of your property quickly and can see the benefits of what we have to offer, let us provide you with a free quote. And don't forget that our quote is at no cost or obligation to you, and our offer just might be the solution you're looking for!
We also have a free guide that walks you through the pros and cons of selling your home to a real estate investor compared to listing it with an agent or trying to sell it on your own.
Close in as Little as 7 Days
Tell Us About Your House to Get Started
Insert the details below and we'll provide a quote as quickly as 24 hours!
Q: How do you determine the price you'll offer for my home?
A: We go through a very straightforward process to provide you with an offer on your home. First, we look at the location of the home as well as the value of comparable homes that have recently sold in the same area. Next, we consider the condition of the property and whether or not repairs are needed. We always work to make sure that every factor is considered in our offer to you and that we come up with a fair price that works for both parties involved.
Q: Do I have to pay you a fee or commission to get started?
A: No, you don't have to pay any fees, commissions or closing costs when you sell your house with us. If you were to list your home with an agent, not only would you have to pay fees, commissions, and closing cost, but you would also have to wait a considerable amount of time to close on your home. With us, you can walk away from your home without having to make another payment or pay for expensive repairs. We also provide you with a free quote that's at no cost or obligation to you.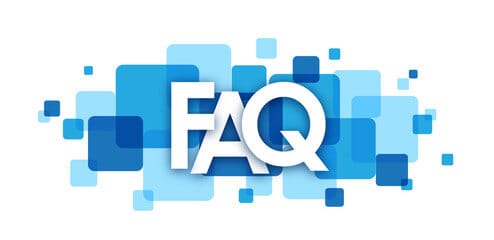 Q: What makes you different from a real estate agent?
A: At Home Buyers Birmingham, we are home buyers not real estate agents. Real estate agents will list your home, show the home to prospective buyers. This process can take from several weeks up to several months to finalize. During that process, you will be responsible for making any necessary repairs to your home. You will also have to pay possibly thousands of dollars in fees, commissions, and closing costs based on the sale value of your home. When you work with us, we will buy your home in as little as 7 days, so there's no need to list your home or wait weeks or months to complete the sale. From there, it's our responsibility to pay you a fair price for your home, cover the cost to make any repairs, and resell the property to another homeowner.
Q: Am I required to work with you if I request a quote?
A: No, there is absolutely zero obligation to work with us even after we've provided you with a quote on your home. We'll gather information about your property and possibly set up a call to discuss any details. Once we have all the facts, we'll give you a fair cash offer (usually within 24 hours) that works for both of us. Once you receive our quote, it is completely your decision to move forward or pass on our offer. And no, we won't hassle you to try to get you to make up your mind. We let you decide what's in your best interest.
Q: Is your process legal?
A: Yes, when we buy your home, it is a completely legal transaction between you and our company. The only thing we're doing different is cutting out the middlemen so that you don't have to be burdened with any fees or repairs. And you don't have to experience the delays that come with listing a property and waiting for the deal to close. Once you accept our offer, we close the deal with a reputable title company and put the cash in your hands in as little as 7 days. You can also learn more about our process on our How It Works page.
Still have questions? You can fill out the form here, and we'll get back to you as soon as possible with an answer.
We Buy Houses Fast in Birmingham - No Obligation to You
So what do you have to lose?
Give us a call at 205-687-0604 or fill out the form to get started.
Get A Cash Offer to Sell Your House