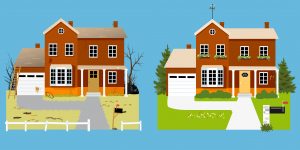 Listing and selling a home isn't a fast process, but sometimes sellers find that it's taking longer than usual for their home to sell. To avoid this issue, it's important to identify anything that's keeping your home from selling and address it as quickly as possible. With that in mind, here are some of the most common reasons that homes don't sell.
Read More »
Sell Your House Within 7 Days!!!
So what do you have to lose?
Give us a call at 205-687-0604 or fill out the form to get started.