"What? Did I read that right? Whom are you kidding? Homebuyers are there to buy low and sell high. If it's in disrepair, that means low-low."
No, you heard us right – we're not kidding, scout's honor. Read more to see why Home Buyers Birmingham (in Birmingham Al) is a great exit option in the modern real estate arena, but especially if you have a house to sell that's not in tip-top shape. Let's look at the situation from all angles to be fair. 
Traditional Selling versus Home Cash Buyer
Traditional Realtor-style selling 
If you start out calling in a realtor to represent a sub-par listing, you are likely facing two responses:
An aggressive, take-all-frills-off campaign where messages like this hit the press
"Seller is desperate. Must sell today. Make an offer." AND
"Needs work, but the price is worth it. Won't be here tomorrow."
Alternatively, the agent tells you to get the place spruced up to have a fighting chance. Numerous listings that present amazingly, and you have to look at least as good. This loaded proposition can mean several things:
Create curb appeal
Declutter the rooms.
Make repairs – probably to the point of renovation
Stage the house.
Expect this "tune" because it's a realtor favorite. It means you may be in for thousands – depending on how poor the home's condition is.
You can't entirely blame realtors for a resolution that looks so clinical. When you boil it down, your home is another one in stock to your agent – one of many. His or her motivation to spend time selling it depends on compelling features pushing it forward. As stated, the circumstances dictate that it's either a significant price discount or bring it up to speed.
If you decline both and can still get representation selling the house as-is, expect your home to stick around a lot longer than the average two months. Frequently you end up:
Withdrawing it after much frustration.
Selling well below comparative prices for the area because the stress wears you down.
And if you follow the agent's two-option suggestion?
You may still get hit on the home inspection when professionals look beyond the cosmetics you possibly attended to. And remember, you're responsible for agent commissions of around six percent. Going the traditional route with a house in poor condition can result in anything up to 30 percent lower than expected comparables with price cuts, commissions, renovations, and a generally weak representation versus appealing competitors. Also, the buyer that the realtor brings to the table may be one with a "vulture mentality" looking for every opportunity to whittle away at the original offer price (e.g., like throwing in low appraisal value if a loan is involved)
Sell in as Little as 7 Days!
We Buy Houses in Poor Condition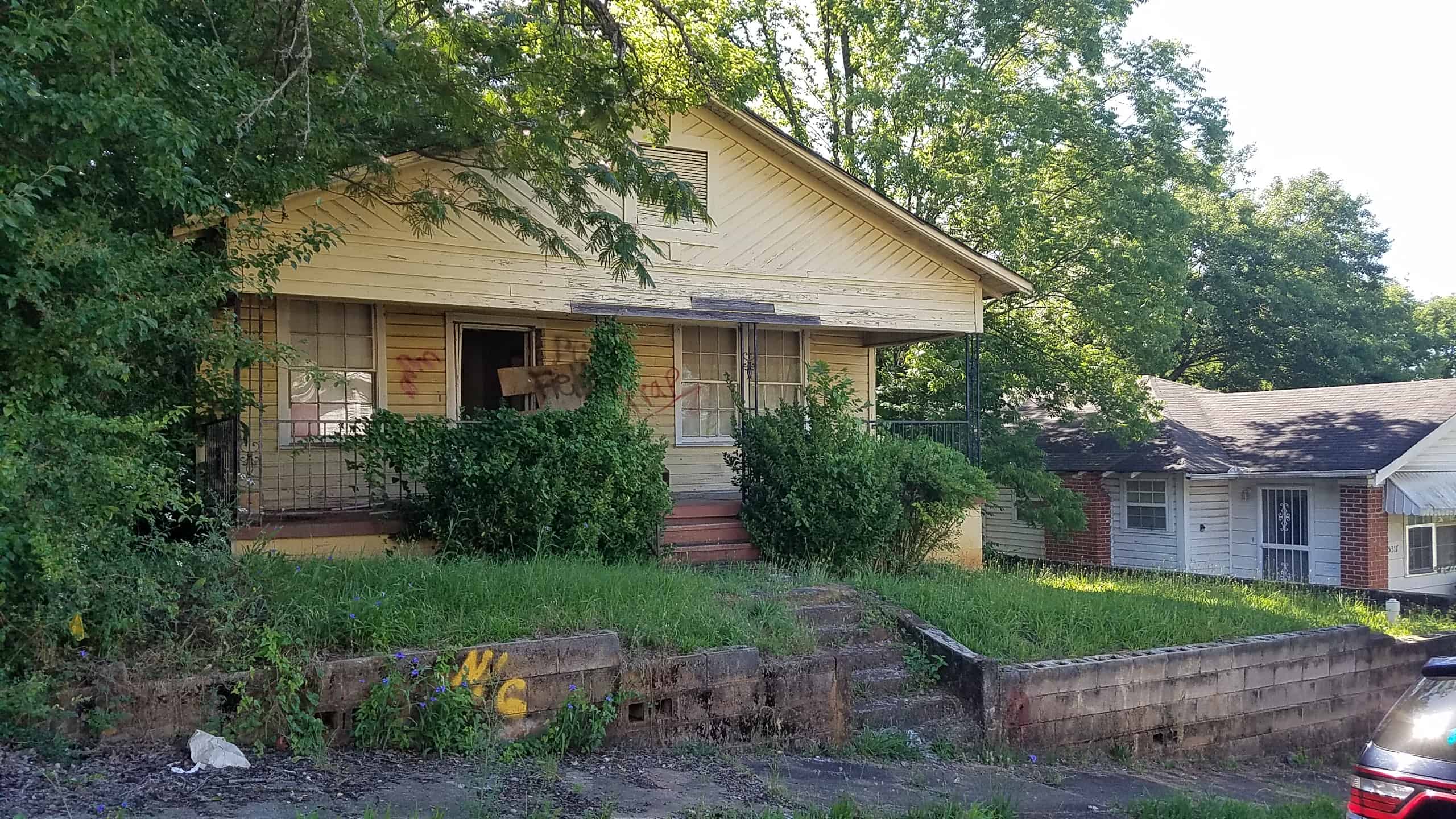 Let's look at it when transacting with Home Buyers Birmingham
Here are the fundamental considerations: 
It would help if you did a little homework before calling in a home cash buyer. Look at the prices of homes sold (not selling) in the area, to temper your expectations. Unrealistic starting points are stumbling blocks, no matter which route you choose.
One significant advantage is that you're dealing with a reputable professional. Not an emotional homebuyer that often judges things on irrational likes and dislikes.
Home Buyers Birmingham looks past curb appeal, bad paint jobs, clutter, and other cosmetic faults because they are not going to live in the house. They're looking to resell or rent it.
As a home cash buyer, it may dismiss as minor (or even irrelevant) what a realtor views as a significant renovation to make the house sales-worthy. Why? Because they know that whoever buys the house next will probably want to renovate it to their taste anyway. Moreover, Home Buyers Birmingham knows where to find renovation-centric parties and how to make that a selling point.
Staging is unnecessary because it's a cash offer in your hands sometimes within twenty-four hours – a few days at most. Not two months, four, or even a year when going the traditional path with an as-is, home in poor condition. Even then, realtor offers are not straightforward, with all kinds of contingencies you never face with Home Buyers Birmingham in the mix.
With Home Buyers Birmingham, they conduct their home inspection before giving you an offer, not after the event. No dampening your understanding of a real price with debilitating repair estimations to conclude the sale.
Appraisals have a way of knocking offers sideways when the mortgage company disagrees with the offer value. Home Buyers Birmingham is a cash deal where the bottom number presented – repairs accounted for – is what your bank account will get.
All of this flows in your favor, but the biggest benefit is saving time, severe hassle, and aggravation that routinely comes with realtor-led transactions.
It's no secret that every home cash buyer is in it to make a profit.
However, that's not the same as giving money away unnecessarily, as the Home Buyers Birmingham management knows that all too well. Three notable aspects often escape a seller's notice when dealing with a home cash buyer.
You're building a reasonable margin for Home Buyers Birmingham by avoiding the realtor's commissions, deciding quickly, and negotiating logically.
You're ahead of the game by skipping the renovation and other cosmetic actions that dramatically hit cash flow.
A reputable home cash buyer like Home Buyers Birmingham takes the above into account as substantial pricing latitude without penalizing you unnecessarily for poor home conditions.
Home Buyers Birmingham is your ticket when you want the highest possible money in as short a time as possible – no matter what the condition of your house is. They take you straight to competitive pricing that makes ultimate sense when you see substantial agent commissions and contingencies in their true light. These deflate offer expectations like pins in balloons. The bottom line is that Home Buyers Birmingham won't take advantage of you in an as-is selling situation.
Sell Your House Today
Let Us Take the Stress Away
Home Buyers Birmingham
1821 11th Avenue South Suite #55331
Birmingham, Alabama 35205