Facts You Should Know Before You Sell Your House
If you need to sell your house but dread all that's involved, you're not alone.
As people's lives get busier, the less they want to deal with anything that will take up a lot of energy or time. And selling a home definitely falls into that category. It can be a long and drawn out process that can lead to a lot of headaches and frustration.
What if you could skip all the hassle and unnecessarily wasting time?
The good news is that you do have a choice when it comes to selling your home. Here we'll go over what options you have, and which one might be best depending on your needs.
You Have More Options Than You Think
When most people think of selling their home, they envision endlessly waiting for a prospective home buyer to make a move, doing open houses, and hoping that the process doesn't take up too much of their time.
But what if it didn't have to be that way?
You also have the option to sell your house on your own. Of course, this option may not save you time, but you could move through the process at your own pace. You would also have more control over the situation, and you'd also pocket more money from the sale. You may even be able to sell without having to do the extensive open houses or any upgrades, depending on the prospective buyer.
However, there's another option to selling a home that people often don't consider.
You could sell your home to a real estate investor who will help you to avoid the stress and hassle of going through such an extensive transaction. A real estate investor isn't an agent so not only will they not require you to list your home, but they also won't make you perform any upgrades or repairs to your home. They will purchase your home as-is in any condition.
When you work with a real estate investor, you also won't have to worry about paying closing costs or commission fees. A reputable investor won't charge you any of these fees, and they will also go over your situation with you free of charge.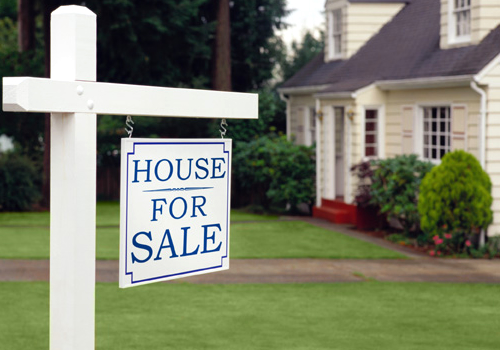 Which Home Selling Route is Best for Your Situation?
Now that you know you have options, how do you choose which one is best for you?
Each option has its advantages, but the best route for you to go will depend on your specific needs. If you're not in a hurry and don't mind waiting weeks or months to sell your house, then going the traditional route should be a good choice for you. This option is also good if you don't mind having to take the time and money to make any necessary repairs to your home.
If you'd like to keep more money from the sale, then your best bet would be to sell your house by owner. Just keep in mind that you will likely still have to make any repairs to your home and you won't be free of delays or stress. Unless you're experienced with selling a home, you may even encounter more frustrations than you would if you went the traditional route.
But, if you'd like to avoid the hassle of selling your home and not deal with the usual delays, then going through a real estate investor is your best option. An investor will provide you with a fair value quote on your home. If you agree to it, the transaction can often be settled within as little as 7 days.
Do You Have Questions About How to Sell Your Home?
Still not sure of what you should do to sell your home?
It's one of the largest transactions people ever take part it so you should always take the necessary time to make an informed decision.
By contacting the team at Home Buyers Birmingham, we can help answer any questions you may have about selling your home to a business like ours. We'll take you step-by-step through the entire process, so you know exactly what will happen and when. And the best part is that you're not obligated to work with us if it doesn't seem like a good fit. We'll even provide you a fair value quote without any obligation to you.
Ready to learn more?
Fill out the form to connect with one of our team and get started.