You might be contemplating whether you should work with as-is home buyers. The truth is that it could make your life easier in a variety of ways.
Selling a home is rarely an easy process, but when you take the right steps, it can go smoothly and without hassle.
In this post, we look at the benefits of working with as-is home buyers and how they can help save you time and stress.
Save Money in the Long Run
If any part of your home needs repairs or upgrades, it could cost you tens of thousands of dollars.
While you may be able to make more money on the sale of your home if you do move forward with repairs, you'll also have to shell out a considerable amount of your own money.
But what if you could just sell your home without needing to do anything?
With as-is home buyers, it's not only possible; it's at the heart of what they specialize in. They promote their businesses with "we buy as-is houses" for a reason. They are in the business of buying homes that aren't pretty, so there's no reason for the homeowner to spend money out of their pocket to make repairs.
You may also see this phrased as buying a home in "as-is condition." They will buy a home in any condition regardless of how many repairs are needed.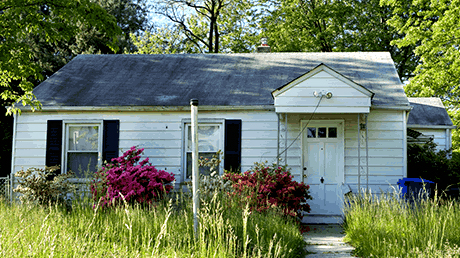 Having to make repairs or upgrades to your home will inevitably come with hassles and delays.
First, you'll have to find someone who can make the repairs. Going through this process can be very time-consuming as you'll have to research and vet providers. Once you do find someone, you'll have to go through the long and arduous process of waiting for the work to complete before you can put your home on the market.
Even if you decide to do the work yourself, you'll still have to order any necessary supplies and take time away from work and family to get it done. And let's not forget the inconvenience and added stress of having to live in a home while repairs are going on.
By working with as-is home buyers, all that hassle and delay disappears. Since they buy homes as-is, the need for repairs or upgrades is eliminated. That means you can sell your home without wasting time or having to spend any money out of pocket.
Avoid Wondering if Your Home Will Sell
Regardless of what condition your home is in, it's impossible to predict how soon it will sell.
For some homes, the selling process can take days, weeks, or even months. And if your home is outdated or in need of major repairs? It's anyone's guess as to when someone will be interested enough to buy it.
When you use as-is home buyers, you can forget about the worry involved with when your home will sell. You also won't have to list with an agent or try to sell the home on your own. In addition to making repairs, these methods often involve staging, taking professional photos, and open houses, which can all affect how and when your home sells.
Instead of wondering and waiting for your home to sell, you can work with an as-is home real estate investor and sell your home quickly.
An investor will give you a quote on what they will buy your home for. Once you agree to that price, most can buy your home within 7 – 10 days. When you compare that to traditional selling methods, you can see how much easier and faster it is to work with an ugly home buyer.
Interested in Working with As-Is Home Buyers?
Now that you know more of the benefits of working with as-is home buyers, would you like more information?
At Home Buyers Birmingham, we know that selling your home is no easy task. It's important that you know all your options so that you can make an informed decision that works best for your specific situation.
We are happy to chat with you about your home and how we can help you sell it according to your needs. We offer a free, no-hassle consultation so you know we have your best interests at heart throughout the whole process.
Fill out the form to connect with a member of our team. We'll respond right away and set up a day and time to go over all the details with you.