We Buy Houses to Give Homeowners Better Options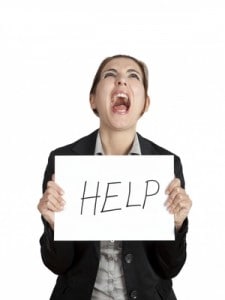 When a homeowner is in a distressed situation, it can be a very stressful and difficult time. Most likely, it's due to an event that happened suddenly or unexpectedly that was out of their control.
For some homeowners, it can be a change in the real estate market. The area their house is located in experiences an economic downturn and the property value drops. Due to this, they owe more on the house than it's worth and there's no quick remedy.
For others, they may have been laid off or had their salary reduced for a variety of reasons. They can no longer afford their monthly payment and their options are limited. This situation can lead to being late and eventually foreclosure if a solution doesn't present itself.
Some homeowners may be facing a divorce, or they've had a death in the family that requires them to move or relocate.
Regardless of the distressed situation, we buy homes to help provide the homeowner with an easy solution.
Job Change or Relocations
If a homeowner is forced to relocate for their job, one of their first major worries is what to do with their home. They often can't wait until their home sells to start at the new location, which can add to an already overwhelming situation.
Sometimes homeowners also need to relocate to be closer to a child or parent in need due to a health condition. This can often require someone to act quickly as well, which can make an already difficult situation even more stressful.
We buy houses from homeowners to help alleviate the stress that can come due to unexpected relocations.
Tired of Rental or Investment Properties
In some cases, the property owner doesn't live in the home. However, they still need to find the best way to sell the property.
They simply might be tired of being a landlord. They didn't realize how much they'd have to deal with renters and the unending repairs that pop up any time of day or night.
The property owner may also be dealing with extensive maintenance or repairs on the house. They don't have the money to make the repairs. Or, they just don't want to take the time or effort to deal with them.
If you have rental or investment properties that you want to sell, we buy houses in any condition to help take the responsibility off your hands.
We Buy Houses to Help Homeowners