What Do We Mean by Saying That We Buy Unattractive Houses?
You've probably heard the term "we buy unattractive houses" before.
But what does that really mean?
When a company says that they buy unattractive houses, it means that they will buy a home in as-is condition. So regardless of what condition the home is in, they will still buy the home without requiring the owner to make any changes or repairs.
Let's delve further into what an unattractive house is and why we buy them.
What Makes a House Unattractive?
When we say we buy unattractive houses, it's more than just a house having a weird color or weeds in the front yard.
Although those conditions can definitely make a house unattractive, there are many more that can make a house undesirable and potentially unsellable.
Some of the situations that can cause a house to be unattractive include:
An abandoned property that the owner has failed to upkeep
A rental property that had bad tenants who destroyed or damaged any aspect of the home
A property whose owner was in a distressed situation and couldn't afford to make necessary repairs or upkeep on the home
A home that has suffered damage due to acts of nature such as flood, fire, or earthquake
A property that is old and outdated
A house that has structural flaws such as a cracked foundation or a damaged roof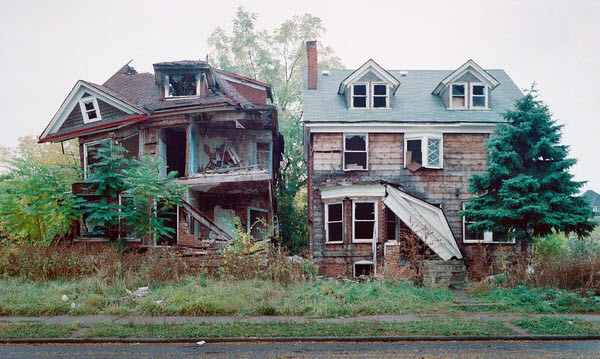 Basically, an unattractive home is one that an owner would have trouble selling due to its current condition or physical appearance.
Is a House Ever Too Unattractive for Us to Buy?
At Home Buyers Birmingham, we state that we buy houses in as-is condition.
But is there ever a time when a house is too unattractive?
Honestly, no. We buy unattractive houses in any condition. Whether it's an old home that hasn't been upgraded since its inception, has been subject to a fire, or has holes in the walls or flooring, we will buy it.
However, the condition of the property isn't the only factor we consider when we buy homes. We also look at the location, the economic conditions of the area, in addition to many other factors.
We never deny buying a property based on its condition alone.
Do You Have an Unattractive House That You Want to Sell?
Do you have an ugly house that you want to sell, but you're worried it's too unattractive even for us?
Why not let us be the judge of that?
We've bought homes that many owners thought were way too unattractive to put on the market. They were able to rid themselves of the responsibility and walk away with money in their pocket. No more worrying about taking the time to make repairs or spending money on a property they didn't want.
Fill out the form to let us know more about your property and we can show you exactly what we mean when we say we buy unattractive houses.